Luton car park fall man was 'failed by health services'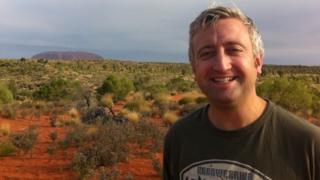 A man who took his own life at a multi-storey car park in Luton was failed by health services, an inquest has heard.
Graeme Price, 33, died from multiple injuries after falling from the Silver Street car park in July 2013.
Despite needing treatment for a serious mental illness, he had been discharged from Bedford Hospital weeks earlier.
Recording a narrative conclusion in Ampthill, coroner Tom Osborne said there had been a failure to "draw up a coherent care plan".
Mr Price, from Harlington, was admitted to the mental health assessment unit at Bedford Hospital on 9 June, when he was diagnosed as suffering from depression with psychosis.
The coroner said he required treatment as an inpatient but a bed was not available.
He was discharged from the assessment unit on 2 July, to be supported by the crisis resolution and home treatment team.
"Whilst an inpatient and whilst in the community, there was a failure to carry out a detailed risk assessment or to draw up a coherent care plan," the coroner said.
"This resulted in a lost opportunity to render to him further care and support."
His wife, Linda Price, 34, said she had trusted the advice from the "experts".
"I felt I was a bit ill informed," she said. "Had I known all the facts I wouldn't have allowed him to come home."
South Essex Partnership University NHS Foundation Trust said it "extended its deepest sympathies to the family of Mr Price following this tragic event".
"The trust has since implemented a robust action plan to ensure all learning has been fully addressed and continues to focus on ensuring high quality services are provided to our patients within mental health services in Bedfordshire and Luton," it said in a statement.