Bedfordshire Police officer Harmit Bahra awarded £200k in race case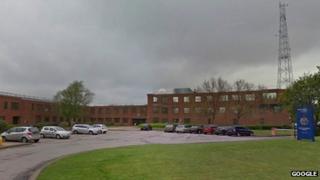 Bedfordshire Police has been made to pay more than £200,000 to a retired police officer who was the victim of racial discrimination.
Sgt Harmit Bahra, 48, told an employment tribunal he was passed over for promotion and victimised between 2007 and 2010.
Mr Bahra, who retired from the force in June, said he was "cheated" out of his ambitions.
The force defended the allegations but said it would not appeal the ruling.
Speaking after he was awarded £209,188 from the tribunal in London, Mr Bahra said: "I was discriminated against and victimised, cheated out of promotion, cheated out of my ambition to be the first Indian inspector and superintendent in Bedfordshire policing history.
"They haven't just ruined the last seven years of my career, they have ruined the last 31 years of my life."
Police lessons
Chief Constable Colette Paul offered "sincerest apologies" to Mr Bahra and his family for the "difficult and stressful time".
She said she hoped the decision not to appeal would "enable everybody involved to move on".
"The force has learnt a great deal from this historical case," she said.
"We are working hard to ensure that all lessons are being fully captured and considered as part of our continuous improvement work which will include consultation with key partners including the Police Federation and the Black Police Association."
Ms Paul said the force was taking advice on whether there were any disciplinary matters arising from the case.