St Albans physiotherapist 'crossed professional boundaries'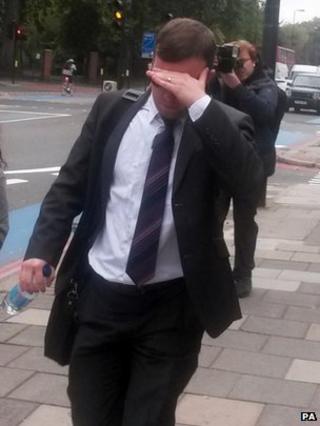 A physiotherapist "crossed professional boundaries" by leaning over a client and squashing her breasts, a panel has ruled.
But Christopher Lewis was cleared of biting the woman's shoulder at a clinic in St Albans in May 2013.
A Health and Care Professions Council (HCPC) panel decided Mr Lewis's actions were not sexually motivated.
The panel will reconvene next month to decide on a sanction after deciding his fitness to practise was "impaired".
Mr Lewis admitted having inappropriate physical contact with the client, who was being treated for a fractured shoulder.
The pair had been talking about personal matters and an "informal atmosphere" had developed, the panel heard.
'Vulnerable'
Mr Lewis admitted giving the client a hug and that his movement exerted pressure on her chest, which was not "clinically required".
The woman, who cannot be named, described feeling "vulnerable, uncomfortable and shocked".
Mr Lewis accepted his conduct was unprofessional and told the panel: "Not a single day goes by that I don't go over in my mind where I clearly went wrong".
But the conduct and competence committee decided the woman's account of being bitten "may have become somewhat elaborated over time".
Mr Lewis told the panel his short facial hair might have felt prickly to the woman, who mistook it for a peck on the shoulder.
The committee found Mr Lewis's fitness to practise remained impaired and that his actions undermined confidence in the profession of physiotherapists.
"This was about acting inappropriately with a patient in a vulnerable position and the emotional impact of this action," the panel's report said.