James Darrah: Hertford doorman killed after ejecting man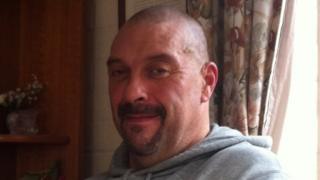 A doorman who died after being punched to the ground in Hertford had earlier asked a man to leave the bar where he was working, police have said.
James Darrah, 54, was hit in the face just after midnight on Saturday at the entrance to Stone House bar in Bull Plain and later died in hospital.
Police are appealing for two women, who were in the bar's courtyard and may have "vital evidence", to come forward.
A 26-year-old man from Buntingford was arrested and released on police bail.
Det Ch Insp Jerome Kent said: "We have identified some witnesses, in particular two women, who we would like to speak to.
"I believe they will have seen the victim ask a man to leave the premises.
"These two witnesses could hold vital evidence for our inquiry."