CofE looks at Bedfordshire school closure plan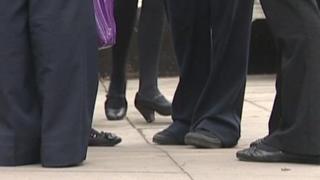 An appeal against a decision to close a middle school in Bedfordshire is being considered by the Church of England.
Central Bedfordshire Council decided last week to close Ashton Church of England (CofE) Middle School, in Dunstable, and two other schools.
A CofE spokesman said the St Albans Diocesan Board, which meets in September, was considering appeal options.
The council said it approved the closure after student numbers fell.
As well as Ashton, the council's executive committee decided to close Streetfield Middle School and Brewers Hill Middle School.
Ashton and Streetfield are due to close in August 2016 and Brewers Hill is set to close a year later.
The council said the closures would happen on a phased basis in a way that "ensures the least possible disruption to pupils".
'Quality education'
Mark Versallion, executive member for children's services, said: "We have not made these decisions lightly and have ensured that each of the middle schools has received the support they have requested in exploring viable alternatives.
"We can't ignore the situation that these middle schools are in and having considered all the evidence... we have concluded that none can offer a viable alternative."
But, Julian Murray, councillor for Dunstable Northfields - which includes Ashton school - said the decision to close the schools was an "absolute disaster".
He said the decision fails to take into account the increase in house-building in nearby Houghton Regis, where 5,000 houses are planned.
"The schools are providing a quality education," he said.
Mr Murray said the only hope for the Ashton school was with an appeal against the plan by the CofE.
A diocese spokesman said: "The Diocesan board of education will be looking into this in the near future."
The other schools have no right of appeal.