Radlett rail depot: Government challenged over plans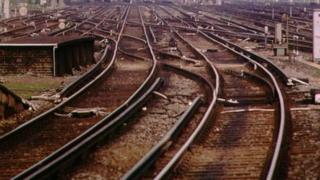 A council has launched a High Court action against the government as part of its seven-year battle against plans for a rail freight terminal.
St Albans District Council is fighting plans for the terminal on green belt land at on the Radlett Aerodrome site near St Albans, Hertfordshire.
On 14 July Secretary of State for Communities Eric Pickles granted permission for the plans.
The decision's legality is being challenged by the council.
The proposal for the Strategic Rail Freight Interchange (SRFI) was first lodged by Helioslough Ltd in 2006 but the district council twice refused planning permission over fears of damage to the green belt.
Ministers also blocked the proposals in 2010 after the developers appealed.
Following a second appeal, Communities Secretary Eric Pickles backed the development in December 2012.
The council applied for a judicial review in February 2013 but the High Court turned the request down.
The government finally approved the scheme saying the benefits outweighed harm to the landscape.
St Albans council has now lodged a claim in the High Court arguing against the Secretary of State's decision to grant planning permission.
The council is challenging the decision on the grounds of the legality of the Secretary of State's approach in taking his decision and the "misapplication" of planning policy
Council leader Julian Daly said: "The council considers that the proposed rail freight interchange at this site will be harmful to the district's green belt. We believe that the Secretary of State's recent decision to grant planning permission is flawed legally.
"We are therefore taking action to challenge the decision in the High Court."
The Department for Communities and Local Government said as there was legal action taking place it would be inappropriate to comment.
The council has so far spent £1.4m in the fight against the plans.