Beata Bryl murder: Body found in Buckinghamshire 'brought from outside'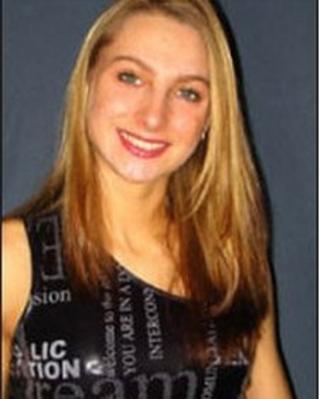 Detectives say the body of a model found hacked to death was probably brought to Buckinghamshire from outside the county.
The burning corpse of Beata Bryl was found in woods at Wooburn Green, Buckinghamshire, in July 2006.
Police have re-launched an appeal for information eight years after her murder.
Det Insp Colin Seaton said no link had yet been found between Miss Bryl and Buckinghamshire.
Buckinghamshire Coroner Richard Hulett, sitting in Amersham, recorded a verdict of unlawful killing following an inquest in 2007.
The 23-year-old had worked as a model in Germany. She was later employed in London as a waitress.
"We have not managed to establish any sort of link between Beata and Buckinghamshire," said Det Insp Seaton.
"We hypothesise that Beata's body was taken from somewhere else and that was the actual deposition site where her body was left."