Conor McColl 'drowned' in Clophill lake, report finds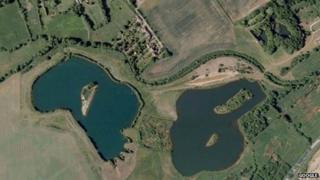 A teenager who died in a lake in a disused quarry in Bedfordshire drowned, a preliminary report to a coroner's court has found.
Conor McColl, from Luton, disappeared at a former Fuller's earth quarry in Clophill on Thursday evening while swimming with friends.
Police divers recovered the body of the 16-year-old on Friday afternoon.
A full inquest into his death by the Bedfordshire and Luton Coroner Service has been adjourned until 21 January.
The fire service rescued two other teenage boys from an island in the lake on Thursday.