London Luton Airport expansion plan gets final approval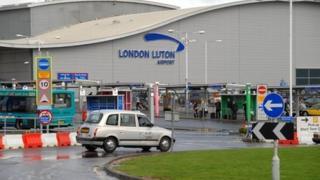 Plans for the £100m expansion of London Luton Airport, increasing its capacity to 18 million passengers a year, have been granted final approval.
The government ruled in April that the proposal could go ahead.
Luton Borough Council has now given consent for work to begin on a modernised terminal building, providing up to 45,000 extra flights a year.
Campaigners against the expansion had said it would bring an unacceptable increase in noise and air pollution.
The airport said its plans would increase passenger capacity from its current level of 12 million a year.
The airport has begun its tendering process to find contractors for the work, which is due to be completed in three stages over 12 years.
Work on a new access road is due to begin next year.