Celebrity peer Lord Brocket in £2m hall 'repossession'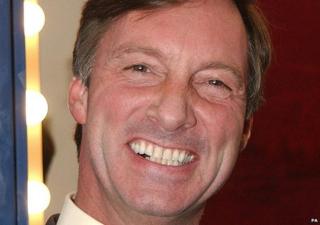 Police are investigating the attempted "repossession" of items worth £2m from the family seat of celebrity peer Lord Brocket.
Brocket Hall, inherited by the peer who was jailed in 1996 for insurance fraud, was leased out for 60 years to Brocket Hall International (BHI).
The peer was said to be present when a removal team took art and antiques from the hall, near Welwyn Garden City.
Police intercepted the removal vans and the items were returned to the hall.
The 62-year-old aristocrat, who appeared in the TV Show I'm A Celebrity... Get Me Out Of Here in 2004, said the furniture belonged to trustees of the estate.
"It was an official, proper repossession with full legal authority and backing and knowledge of the trustees' solicitors," he said, adding the situation involving police had been a "farce".
He said he attended separately in his own car to "make sure there was no silliness".
Lord Brocket said the items taken by the removal team last Thursday were worth about £2m.
But BHI accused the peer and "a hired team of approximately 40 agents" of taking "items of historical significance and high value without permission of the leaseholders, local planning and English Heritage".
A spokesman for Hertfordshire police, said: "Detectives from Hatfield's Local Crime Unit are currently investigating an incident that occurred at Brocket Hall.
"Officers attended the estate following a report of property being taken from the Hall. Following officers attendance, the property was returned.
"Currently, officers are attempting to establish the exact circumstances of what has happened and whether any criminal offences have been committed."
There have been no arrests in connection with the incident.