Ofsted inspects closing Harrowden Middle School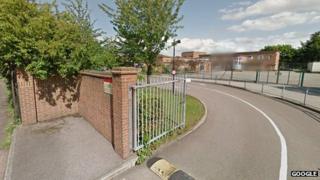 Ofsted has spent two days inspecting a school which is closing next month.
Inspectors from the schools watchdog were at Harrowden Middle School, in Bedford, last week, even though pupils leave for the final time on 18 July.
Bedford Borough Council said the school had told the regulator it was due to close, "but Ofsted continued with the inspection".
Ofsted, which has not disclosed how much the inspection cost, said it was not asked to cancel the visit.
A spokeswoman said: "Schools can apply to defer or cancel their inspection if it is due to close. In relation to this school, Ofsted did not receive an application to cancel its inspection."
Pupils from the school are being transferred to upper and lower schools.