Driver acquitted over £12m Letchworth heroin haul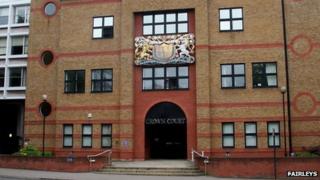 A 73-year-old lorry driver concerned he had got caught up in a "dirty drugs business" has been cleared of smuggling heroin worth £12.5m into the UK.
Knoll Bryan, of Solon Road, Brixton, called police after becoming suspicious about the content of the load he was driving through Letchworth in November.
Officers found 88lbs (40kg) of heroin hidden among pallets of floor tiles.
Mr Bryan, charged with conspiracy to supply class A drugs, was acquitted at St Albans Crown Court on Thursday.