Bedfordshire A5-M1 link road work to start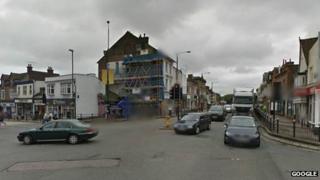 Work is due to begin on the A5-M1 link road in Bedfordshire, following government approval of the scheme, the Highways Agency has announced.
The Department of Transport gave the initial go-ahead for the Dunstable Northern Bypass in 2012 saying work could begin once funds were finalised.
Transport Secretary Patrick McLoughlin was satisfied the developers' funding contribution had now been secured, the department said.
Advance work on will start on 27 May.
Utility companies will move two overhead electricity cables underground and relocate gas and water pipes and broadband cables.
This will support the main construction of the road and the new junction 11a of the M1, due to start by March 2015.
Traffic management
The 2.9 mile (4.7 km) dual carriageway will run east from the A5 north of Dunstable to the M1 south of Chalton.
The link aims to reduce journey times for long distance traffic currently travelling through Dunstable, and reduce traffic travelling to junctions 11 and 12 from the local road network.
The estimated cost is between £171m and £217m of which £50m will come from local and private sector partners.
Project manager Karen Green said it was important to start the preparatory work now to keep the agency on target for the main work to begin.
"There will be some local traffic management in place during the work, but we expect it have minimal impact on road users," she said.