Milton Keynes rent 'guarantee' to curb illegal B&B stays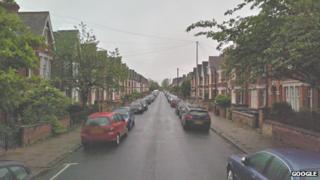 Private landlords in Milton Keynes are being encouraged to house families living illegally in bed and breakfast accommodation.
Fifteen families in the town are living in temporary accommodation beyond the legal six-week limit, after which councils must find an alternative.
Homes in Partnership hopes landlords will take council tenants by promising them full rent, the council said.
Landlords said they had always been happy to house families on that basis.
Milton Keynes Landlords Association chairman Alex Caravello said: "We have been saying if these boxes were ticked we would be prepared to accept tenants."
Last September, the BBC revealed 60 families were living illegally in temporary accommodation in Milton Keynes.
The figure had nearly doubled since March 2013, with the council spending £1.6m on bed and breakfasts in 2013-14.
'Short-term fix'
Private landlords had refused to place council tenants over fears they could not afford the rents or would damage properties.
As well as the council promising to pay rent if tenants defaulted, they have also agreed to pay for any "wilful damage" caused, for up to a year.
Landlords will be given information on potential tenants and maintain the right to refuse any application.
The council's head of housing Cathy Caves said: "Other councils are already doing this, Milton Keynes Council is doing it because we need to increase the supply of housing available to those households presenting as homeless.
"This is a way of encouraging private landlords to let to people in the highest housing need, by removing the risks that might otherwise stop them."
Conservative councillor Edith Bald said the council expected to save £506,000 over the next year, even with £5,000 administrative costs.
Figures showed it would cost £690,000 to house 50 families in temporary homes over the next year, she said.
To use 50 private rented homes under Homes in Partnership would cost £84,000, with a further £95,000 put aside to cover wilful damage.
She added the council wanted to eliminate illegal housing completely but it was "not an easy thing to do".
"We are building more homes and have a viable policy for affordable homes now, but the pipeline for new homes is around three years," she said.
Labour parliamentary candidate for Milton Keynes South, Andrew Pakes, called the scheme, which a number of other councils already run, a "welcome short-term fix".
He said the problem was that not enough affordable homes were being built.