Leonard Flower killing: Sameer Babar admits manslaughter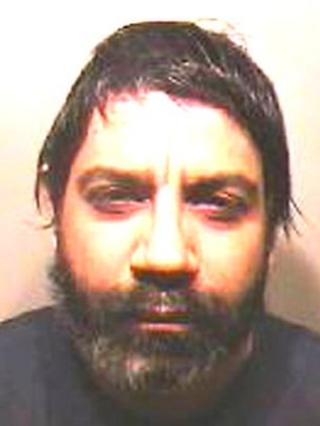 A man who killed his neighbour in Luton has pleaded guilty to manslaughter on grounds of diminished responsibility.
Leonard Flower, 67, was found stabbed in his garage by a woman delivering leaflets, Luton Crown Court heard.
He died shortly after ambulance crews and police arrived. His wife had been in the house unaware of the attack.
The court accepted reports that Sameer Babar, 35, from Carnegie Gardens, Luton, was suffering from a psychiatric condition and he was sectioned.
Babar was arrested on 22 October last year, the same day as the stabbing, at a petrol station on the A45 in Kenilworth after he asked a member of the public to call for an ambulance and the police were contacted.
He was made the subject of a hospital order without time limit under the Mental Health Act 1983.
Det Insp Liz Mead said after the hearing: "Len was killed in his own garage, where he should have been safe but on that October afternoon Sameer Babar carried out a violent attack which has now changed the course of so many innocent lives.
"The medical experts have agreed that at the time of Mr Flower's death Sameer Babar was suffering from a mental illness and continues to receive the appropriate medical attention for his condition."
Mr Flower's wife, Lynn, said: "I'm heartbroken and devastated at the way my husband's life was taken.
"Len was a kind, generous and caring husband for 47 years - still fit and able.
"I am lost without him as I am housebound and he was my full-time carer. We did everything together."