Parents who rejected Sikh school places find alternatives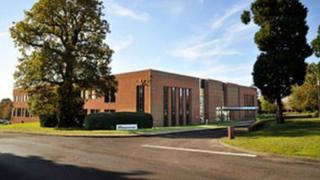 Most of the children whose parents rejected places at a new Sikh school have now been offered alternatives, the council said.
Twenty children had been allocated a place at Khalsa Secondary Academy in Stoke Poges after being overlooked for their first six preferred schools.
Parents said the pupils would have felt "out of place" as they do not follow the faith.
The council said 17 children had now been offered alternative places.
A Buckinghamshire County Council spokesman said: "[Three] are holding out for schools they especially want, though alternatives are available if needed."
Pupils at the faith school near Slough must eat vegetarian food and attend prayers, although a spokesman said while they will not allow meat on the premises, children are able to opt out of the prayers.
One mother, from High Wycombe, had said the decision to allocate her son one of the places was "ostracising children who are not Sikh".
Another atheist parent wanted a school that did not have "such an emphasis on faith".
Buckinghamshire County Council had said 19 of the 20 places were originally rejected and the one who accepted had still gone on a waiting list at their preferred school.