Robert Coello inquest: Killer Lee Foye 'confessed violent fantasies'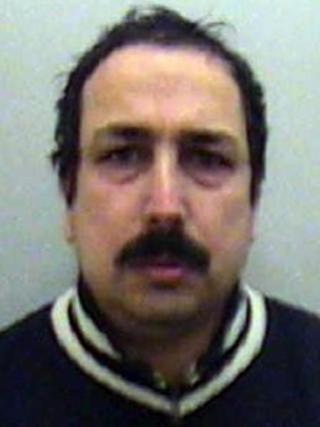 A convicted murderer who beat another inmate to death revealed his violent fantasies shortly before the attack, an inquest has been told.
Lee Foye, 28, killed Robert Coello, 44, at HM Prison Grendon in Buckinghamshire, which specialises in psychiatric treatment of offenders.
A doctor who led a prison inquiry told Beaconsfield Coroners Court the revelation did not mean the murder could have been predicted.
Foye was jailed for life in 2011.
He beat child sex offender Coello, of Whitley, Reading, to death in a "ferocious attack" in the victim's cell in August 2010 and will serve a minimum of 35 years.
The court heard that three days before the attack, Foye told prison psychiatrist Dr Rami Elshirbiny he fantasised about violence, and that it helped him to talk about it.
But Dr Elshirbiny told the jury he did not tell other colleagues because it was "fairly typical" for offenders at Grendon to daydream about harming others.
A day later, Coello went to a group therapy session where he spoke about the time he attacked a child and Foye, who was also there, was heard to say sex offenders should be put down, the court was told.
NHS England ordered an inquiry into the death and whether the confrontation between the inmates could have been avoided.
Dr Susan Williams, who led the review, told the court it may have been possible to help Foye with his anger if the prison authorities had known about all the warning signs.
HMP Grendon tries to rehabilitate violent criminals through group therapy.
The inquest continues.