Man escapes from court as jury considers sex assault verdict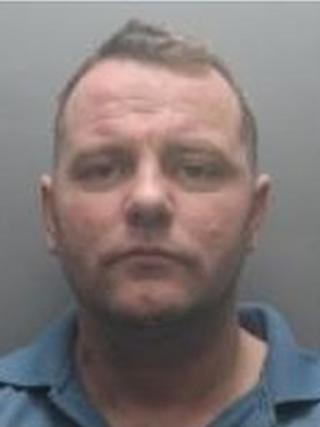 A 39-year-old man accused of sexually assaulting a girl of three ran out of court as the jury was considering its verdict.
Ian McDonald, 39, had denied the offence, which related to an incident in Hemel Hempstead in 2002.
The jury at St Albans Crown Court returned a guilty verdict.
Judge Stephen Gullick sentenced McDonald in his absence to four years in prison and then issued a warrant for his arrest.
He told the jury McDonald had absconded but continued to sentencing, saying: "This was an extremely serious offence against a young girl."
The court heard McDonald, who is from Hemel Hempstead, also had previous convictions for dishonesty.