Faruk Ali attack allegation: Police officers suspended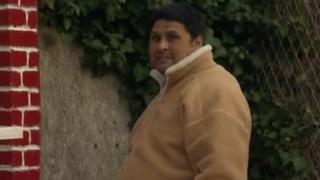 Two police officers in Bedfordshire have been suspended over an alleged assault on an autistic man in Luton.
Chief constable Colette Paul has written to residents over the incident in Whitby Road on 20 February.
"The officers involved have been suspended from all police duties," she said in a widely circulated letter.
The allegations concern an "unprovoked attack" on Faruk Ali and Ms Paul has met his family agreeing to keep them and locals informed of developments.
Leicestershire Police and the Independent Police Complaints Commission are conducting an investigation into the alleged assault which Ms Paul has pledged to keep transparent and open.
"If at the end of the investigation wrong doing is identified I will deal with it," she said.
"No inference of wrongdoing can be drawn until the conclusion of this independent inquiry.
"I will continue to keep you all updated as this investigation progresses."
According to his family, Faruk Ali was watching refuse collectors outside his Luton home on 20 February when two officers got out of a police car and grabbed him.
Mr Ali was allegedly injured and had his coat torn.
Ms Paul said a previous incident involving police and Mr Ali had taken place in 2011 and had been investigated.
She said she would ask those investigating the latest incident to consider the previous investigation and what had happened since.