Alleged Luton police attack on Faruk Ali probed by other force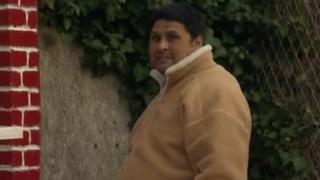 Allegations of an unprovoked attack on a severely autistic man by two Bedfordshire police officers will be investigated by another force, the chief constable has said.
The alleged attack on Faruk Ali last month was being probed by the force's professional standards department.
But Chief Constable Colette Paul said Leicestershire Police would now carry out the investigation.
This was to "ensure a transparent investigation", she said.
According to his family, Mr Ali was watching refuse collectors outside his Luton home on 20 February when two officers got out of a police car and grabbed him.
Bedfordshire Police said the officers had been concerned for Mr Ali's well-being.
The investigation was being undertaken by the Bedfordshire, Cambridgeshire and Hertfordshire professional standards department, "supervised throughout" by the Independent Police Complaints Commission (IPCC).
But Ms Paul said she had now referred the matter to the IPCC and arranged for another force to be involved "in direct response to family and community concerns".
"I hope this provides [the community] reassurance that the investigation will be as thorough and impartial as it possibly can be," she said in an open letter to residents.
'No public contact'
Initially, the officers concerned had been placed on restricted duties so they were not working in the Luton area, but Ms Paul also confirmed this decision had now been reviewed.
"The officers involved are no longer to have any direct contact with the public whilst this investigation is taking place," she said.
The chief constable said she had written to Mr Ali's family and hoped to meet them soon to answer as many questions as she could.
"Without prejudicing any investigation, be reassured that should any wrongdoing be uncovered, it will be dealt with," she said.
Bedfordshire Police and Crime Commissioner Olly Martins has also said he will "ensure the matter is properly investigated".