Luton's community transport service decision put on hold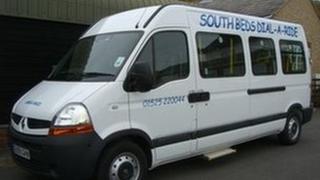 A decision over the future of a free transport service for the elderly and disabled in Luton has been put on hold while a consultation is carried out.
Since South Beds Dial-a-Ride (SBDAR) pulled out last August, an interim service has been operated, subsidised by the borough council.
Last year the council said it would be withdrawing the subsidy from April.
Now the interim service will continue until May, while alternative options and providers are considered.
Whatever decision is made, the council has revealed the subsidy will drop below the present figure of £11,000.
Current funding of the limited service would need to increase by between £30,000 and £75,000 to provide a full service, an earlier review concluded.
The council said: "We know this is a service which is valued by customers.
"As we mentioned last year, there is unfortunately not enough funding available to continue to subsidise the service as before.
"However, a final decision won't be made until after we've spoken to customers to assess the impact of any revised service."