Dame Jackie Fisher named as new chief of Barnfield Federation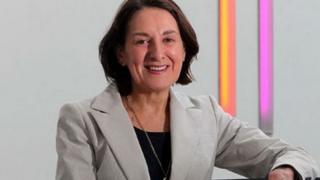 A Hertfordshire-based schools company at the centre of three inquiries has appointed a new interim chief executive.
The Barnfield Federation has replaced two temporary bosses, Stephen Hall and Helen Mayhew, with Dame Jackie Fisher from the Newcastle College Group (NCG).
A spokeswoman said her expertise would be "invaluable" as it moved forward.
The group is under investigation over allegations of grade massaging and financial mismanagement.
Dame Jackie is taking up the post at Barnfield following 13 years as chief executive of education and training provider, NCG.
In four full Ofsted inspections, she secured three outstanding assessments and one good assessment, the federation said.
Acting chair of the board, Judy Oliver, said: "[Dame Jackie] brings a wealth of experience and expertise that I know will prove invaluable in the coming weeks as we move forward and make changes to secure Barnfield's future."
Financial 'allegations'
The Barnfield Federation runs four academies, a free school and a college in Bedfordshire.
In October, the Department for Education (DfE) and the Skills Funding Agency (SFA) confirmed they had started two inquires into allegations of grade massaging and the "operational finances" at Barnfield Federation and Barnfield College, but would not comment further.
Last month, it was confirmed the group was also being investigated by the Further Education Commissioner, Dr David Collins, over its "adequacy of financial controls".
Barnfield founder, Sir Peter Birkett, left the federation in August and resigned from his new job as chief executive of international school operator GEMS in December.
He said he did not want the Barnfield probe to become an "undue distraction".
Mr Hall oversaw the Luton-based Barnfield College under Sir Peter, while Ms Mayhew ran the academy side of the organisation.
The federation said they had both returned to these roles.