Thames Valley Police mishandled Shaun Elliott search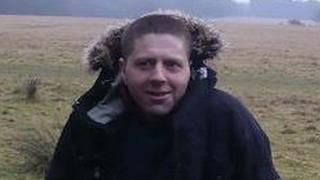 A police force mishandled the search for a missing vulnerable man who died after being found unconscious, an independent watchdog has found.
Shaun Elliott, 43, died on 11 July 2011, after going missing from a care home in High Wycombe, Buckinghamshire.
The Independent Police Complaints Commission (IPCC) has made seven recommendations to Thames Valley Police over the way it handles investigations.
Four officers have been disciplined over the matter.
Mr Elliott had learning difficulties, mental health problems and drug and alcohol addictions.
'Only medium-risk'
He disappeared from the Hawthorne Road care home on 6 July but the home did not report him missing until two days later.
An inquest at Buckinghamshire Coroner's Court heard Mr Elliott arrived at the flat of an associate, Ryan Cronin, in Quarrendon Road, Amersham, on the morning of 8 July.
Over the next three days he took alcohol, heroin, methadone and diazepam.
Meanwhile, his worried family repeatedly contacted police, but were told little could be done because Mr Elliott was only categorised as medium-risk.
The jury returned a narrative verdict, finding that had the home reported Mr Elliott missing on 7 July, he would have been categorised as high-risk sooner.
They also found that had the police acted on information from Mr Elliott's family, it would probably have led them to the flat.
'Lax approach'
He was finally discovered unconscious on 10 July by ambulance staff called to the flat. He was taken to Wycombe Hospital, where he died the next day.
The IPCC found eight Thames Valley officers failed to comply with force policies.
IPCC commissioner Derrick Campbell said key actions and checks were not carried out in a "timely and thorough manner".
Basic investigative steps were not carried out correctly, he said, and there was a lack of supervision and a "lax approach" by senior officers.
"Decisions were based on assumptions rather than fact, and proposed actions and decisions around Shaun's risk assessment and the rationale for not escalating it to high-risk were not documented," he added.
Four officers - Insp Kate Vandersteen, Insp David Bryan, Insp Michelle Ryan and acting Sgt (now PC) Gary Nightingale - were given "management advice" for misconduct.
'The right decision'
Misconduct was not proven against a sergeant and a constable.
An inspector had retired and was not subject to misconduct proceedings. A call handler had also left the force.
Mr Elliott's sister Clare Elliott, 39, said: "It was devastating to lose Shaun under those circumstances. It's been two-and-a-half years since he died and we haven't really been able to grieve properly because of the process we have been going through with this inquest.
"We're very relieved that the jury came to that verdict, and we feel it's definitely the right decision. We felt all along that Thames Valley Police hadn't carried out their policies and procedures."
John Campbell, Assistant Chief Constable of Thames Valley Police, said: "We acknowledge the findings of the IPCC and are now considering their recommendations for improvements.
"Indeed, many of the recommendations made in their final report have already been acted upon. At the heart of this incident lies the tragic death of Shaun Elliott and our condolences and our thoughts continue to be with his family."