Milton Keynes buys homes to tackle illegal B&B for homeless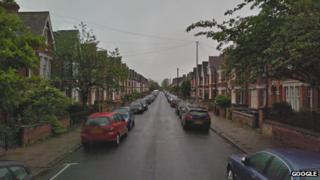 A council keeping homeless families for prolonged periods illegally in bed and breakfast hotels is to spend £4m on 40 houses.
Milton Keynes Council is to buy the homes on the open market.
The government said keeping families in bed and breakfasts for more than six weeks was "damaging and unlawful".
The Conservative-run hung council said the move would alleviate the problem but Labour said vulnerable families would be forced into the poorest areas.
Milton Keynes has the highest number of households living illegally in such accommodation outside London, although numbers have fallen recently.
'Radical step'
The most recent spending figures indicate more than £100,000 a month is still being spent on hotels and bed and breakfasts.
The proposal to buy the extra homes will be put before the cabinet on 29 January.
Edith Bald, cabinet member for housing, said the homes will mostly have one or two bedrooms and will be partly funded from the proceeds from the sale of Right to Buy properties.
"We are taking a number of actions to alleviate the problem and as a result B&B and temporary accommodation statistics are falling," she said.
"This additional radical step will make a real difference to some families and it can't happen soon enough for me.
"In Milton Keynes we have a shortage of homes to rent for families who are homeless and the problem is most acute when it comes to finding two bedroom properties."
'Not innovative'
But the Labour group on the council has criticised the move, saying it would not solve the underlying problem.
Nigel Long, who chairs the Health and Adult Social Care Committee said: "The council will buy the cheapest properties to make the most of its £4m.
"It'll remove from the market low-cost houses that people moving to home ownership could afford.
"We're in danger of concentrating vulnerable people in the poorest areas."
Last year, the council's bid for special government funding designed to tackle its B&B use was rejected for not being "innovative enough".
The first new council houses in 15 years are also being built and recently private landlords were invited to come forward to provide accommodation to help the local authority meet its obligations.