Royal Mail Hatfield distribution centre jobs 'at risk'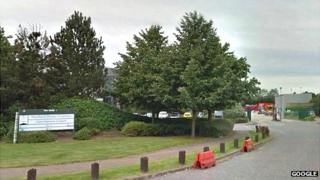 About 135 jobs are at risk as Royal Mail looks to close one of its centres in Hertfordshire, the BBC understands.
The firm said workers at its Hatfield distribution centre were being consulted on changes, as it looked to "modernise its operations".
The Communication Workers Union (CWU) said Royal Mail planned to shut its business mail site, but its vehicle operating centre would be unaffected.
A consultation on the closure is due to last about six months.
Royal Mail has not confirmed whether it will shut the distribution depot but in a statement said it was planning to reduce the number of bases it works from across the country.
It said 135 workers are employed at its distribution centre and a further 124 at its vehicle operating centre.
A Royal Mail spokesman said: "Faced with increasing parcel volumes and declining letter volumes, Royal Mail must constantly review how it manages its operations.
"The review is aimed at allowing us to deliver the most efficient, consistent and reliable service to Royal Mail customers and help secure long-term employment and job security.
"Our intention is to make changes without compulsory redundancies."
Tom Walker, Northern Home Counties branch secretary for the CWU, said the union thought the closure was "premature" and there were "alternative opportunities" Royal Mail should consider before deciding to close the depot.