Thomas Baird murder trial: Neighbours saw victim on fire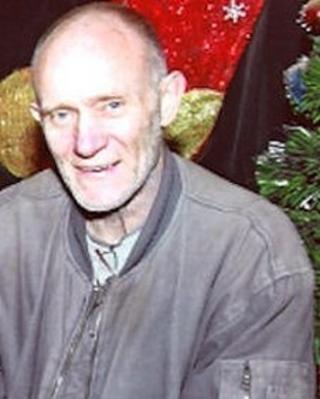 Neighbours of an alleged murder victim came out of their homes and saw him on fire, a court has heard.
The body of Thomas Baird, 63, was found by firefighters outside his home in Westerdale, Hemel Hempstead, in the early hours of 2 March.
St Albans Crown Court was told Mr Baird had been beaten, stabbed and set alight.
James Carbott, 31, of Epping Green, Hemel Hempstead, Hertfordshire, denies murder and arson.
It is alleged that Mr Baird was killed by his daughter Kelly's former boyfriend Mr Carbott in a "sustained attack".
Prosecutor Stuart Trimmer QC has told the court that Mr Baird was either dead or dying when petrol was poured over him and set alight.
'Strange noise'
In a statement read out to the jury, the victim's next door neighbour, Martyn Price, said he arrived home at about 23:30 GMT and saw Mr Baird's door ajar.
There was a strange noise coming from inside, a bit like someone breathing with a tight chest, he said.
He called out: "Are you ok?" But receiving no reply went into his own home, then just before midnight he heard Mr Baird's smoke alarm go off, followed by his own.
"I saw what I thought was a mannequin outside Tom's front door," he said.
"I then realised it was a body of someone, I went over and saw Tom was on fire."
Another neighbour, Adam Patterson, told the court he was woken by his smoke alarm and thought his own home was on fire.
"I went outside and could see Tom lying by his front door, his head was near the door and he was on fire," he said.
The case continues.