Thomas Baird trial: 'Dead or dying' victim set on fire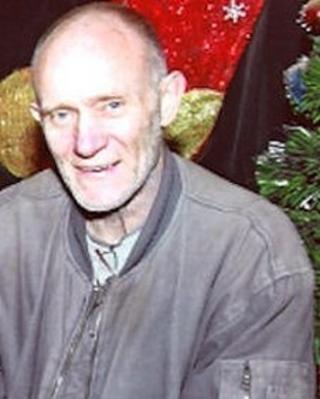 A man was beaten, stabbed and petrol poured on to his body before he was alight while "he was dead or dying", a court has heard.
The body of Thomas Baird, 63, was discovered by firefighters at 00:11 GMT on 2 March outside his home at Westerdale, Hemel Hempstead.
St Albans Crown Court was told he was the "victim of a sustained attack".
James Carbott, 31, of Epping Green, Hemel Hempstead, Hertfordshire denies murder and arson.
The court heard that Mr Carbott had been in a relationship with Mr Baird's daughter, Kelly.
Prosecutor Stuart Trimmer QC told the jury: "The relationship ended acrimoniously and left unresolved issues."
'Heavy blows'
Just after midnight on 2 March, firefighters discovered Mr Baird's body outside the burning bungalow, where he lived alone, and called the police.
"Mr Baird had been the victim of a sustained attack," said Mr Trimmer in court.
"There were many stab wounds to the head, neck and body. There were many heavy blows to the head."
St Albans Crown Court heard that Mr Carbott returned to the body after the attack and poured petrol on it and set it alight.
Mr Baird "was dead or dying" at the time the fire was lit, Mr Trimmer told the jury.
In a statement to police, Mr Carbott said the 63-year-old had left threats to both his mother and to him on his voice mail.
When he went to the bungalow, Mr Baird appeared with a crowbar and a knife and pushed the knife towards him saying, "J have this", the statement continued.
Mr Carbott added that Mr Baird's injuries were caused by a struggle in which he disarmed the older man.
He admitted in the statement to starting the fire "because he was scared" and said he got rid of the knife and crowbar in a ditch, after burning his clothes and the petrol.
Mr Trimmer said Mr Carbott was not only guilty of murder but also of arson because he put at risk the lives of other residents in Westerdale, some of whom were evacuated from their homes by firefighters.
The case continues.