Aylesbury flats cleared after lightning strike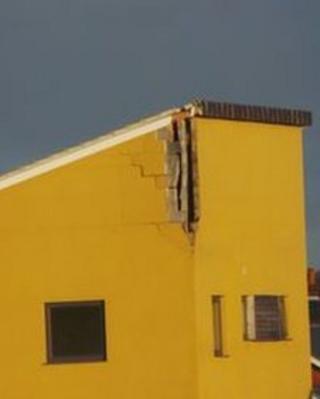 Four families have been evacuated from a block of flats after it was damaged by a lightning strike.
A cordon was set up in Cockton Road, Aylesbury, after lightning hit the building and caused structural damage.
The fire service, which sent one crew, evacuated a number of flats.
The Met Office has a weather warning in place for Bedfordshire, Buckinghamshire and Hertfordshire because of predicted heavy showers, thunderstorms, hail and possible damage from lightning strikes.
Four people were rescued from a car stranded in flood water in Green Street in Chorleywood, Hertfordshire, on Friday afternoon.
A man was led to safety by firefighters in Little Linford, Milton Keynes, when his car become stuck in about 2ft 6in (76cm) of flood water in a dip in Little Linford Lane at 10:30 GMT.