Ricky Burlton: Arrest in Hoddesdon crash absconder case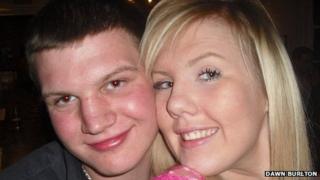 A man has been arrested on suspicion of assisting an offender after a 20-year-old man was run over and his suspected driver absconded to Albania.
Ricky Burlton, 20, from Enfield, London, died after he was hit on the A10 exit slip road at Hoddesdon, Hertfordshire, three years ago.
Police said a 31-year-old man from Loughborough, Leicestershire, had been arrested and bailed until January.
Officers still want to question Alexi Shyti, 34.
At an inquest in 2010 the coroner recorded a narrative verdict, saying Mr Burlton had been walking in the early hours from Hertford to Cheshunt when he was struck by a Rover 200 travelling at 60mph.
It heard Mr Shyti, from Albania, had serious facial injuries following the crash on 4 June 2010 and was at Chase Farm Hospital in Enfield when police found him.
However, the decision was taken to talk to him formally after he had been treated.
The coroner was told that after the officer left his bedside, Mr Shyti discharged himself and never attended an appointment at Moorfields Hospital in Shoreditch for an eye injury.
It is believed Mr Shyti - who told police he was Greek man Georgios Tsoulos - was living in the UK illegally with a fake EU passport.
Hertfordshire Police have been working with the Albanian authorities to try and trace Alexi Shyti, who is believed to be living in the Fier region of Albania.
A £1,000 reward has been offered for information that leads to a successful conviction.
The force said its investigations were continuing.