John Evans accused of murder of Mary Evans in Luton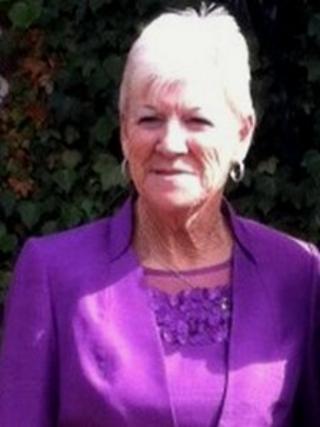 A man has been charged with murder of a his sister-in-law, who was stabbed at the wheel of her car in Luton.
John Evans, 56, from Luton, is accused of killing his sister-in-law, Mary Evans, 70, at about 15:00 GMT in Trent Road on Monday.
She was treated by paramedics but died soon afterwards.
Mr Evans, of Thames Court, Trent Road, was arrested at the scene and has been remanded in custody by Luton magistrates.
He is due to appear at Luton Crown Court on a date to be fixed.
Mrs Evans, known as May, had remarried six weeks ago, changing her surname from Olloman, police said.