Lesley Kemp Twitter libel case is dropped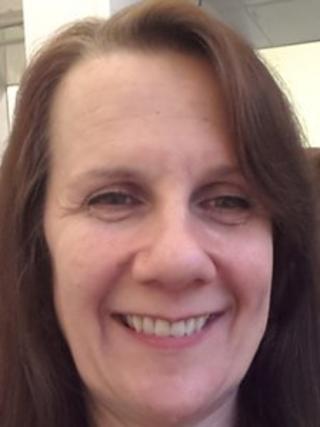 A woman threatened with legal action after complaining on Twitter about an unpaid invoice has spoken of her relief after the case against her was dropped.
Lesley Kemp, of Milton Keynes, tweeted that a Qatar-based firm failed to pay her promptly for transcription work.
Its owner instructed a solicitor to sue her for defamation, claiming damages of up to £50,000 and £70,000 in costs, but has now withdrawn the action.
Mrs Kemp, 56, said: "Now I can get on with my life again."
She said she was extremely "stressed" by the case, brought by businessman Kirby Kearns after comments she made on Twitter in October last year.
"I have so many conflicting emotions but relief is the biggest thing," she said.
"After I heard the case had been dropped I got my first reasonable amount of sleep in about a year."
Mrs Kemp, an audio typist and transcriber, tweeted that the behaviour of Mr Kearns's company Resolution Productions was "disgraceful" after claiming it paid her £146 invoice late, and then deducted £25 for bank charges.
The company later accepted liability for the shortfall and paid the full amount.
'Right and just'
Mrs Kemp said she was later "horrified" to receive an email from London-based Sahota Solicitors, announcing that Mr Kearns was suing for defamation over her tweets.
She said she could not afford legal representation, but solicitor Robert Dougans, of London practice Bryan Cave, and barrister Jonathan Price agreed to take the case on a no-win, no-fee basis.
On Monday, Mrs Kemp was informed that Mr Kearns had dropped the case.
In a statement, Mr Kearns said he had withdrawn the claim for a "personal" reason and because Mrs Kemp's lawyers had requested he pay £134,000 into court as security for her costs.
"I still believe my claim was right and just," he said.
"I hope people will not see this as some kind of victory for any side - it is not."
Mrs Kemp said she regretted posting the tweet which sparked the dispute.
"In hindsight I would have probably have written off such a small amount of money, but I was broke and I was stressed," she said.
"My advice is to exhaust every avenue before you start tweeting about stuff."