Bedfordshire Police custody death investigated by IPCC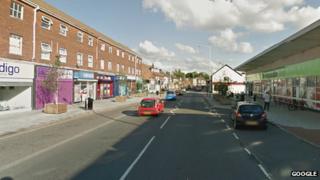 The death of a man in police custody who was being detained under the Mental Health Act is being investigated.
The 38-year-old was being held under section 136 of the Act following concerns about his behaviour in Marsh Road, Luton, on Monday.
He later became ill at Luton police station and was taken to hospital where he was pronounced dead, police said.
The Independent Police Complaints Commission (IPCC) has confirmed it is investigating.
It was informed of the incident by Bedfordshire Police.
IPCC Commissioner, Mary Cunneen, said: "Any death in custody is an extremely serious matter and we have begun an independent investigation to establish exactly what has happened.
"We made contact with the man's family and my thoughts are with them at what is clearly a very difficult time.
"I would like to reassure his family and the community that this will be an independent and rigorous investigation into the circumstances of his death."