Milton Keynes 'wine scam' inquiry sees arrests in Essex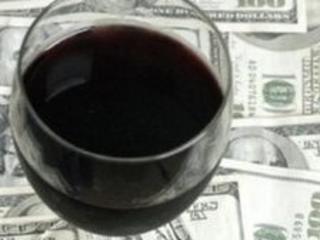 Three people have been arrested by police investigating an alleged wine import scam which was based in Buckinghamshire.
Thames Valley Police said more than 200 people had lost a total of £3m after investing in wine which did not exist.
The company under investigation was World Wide Wine Investments, which was based in Milton Keynes.
The force arrested a 22-year-old man, a 23-year-old woman and a 47-year-old man in Essex.
The three were held at two addresses on suspicion of fraud and money laundering.
Det Sgt Duncan Wynn said: "The company set up a scheme whereby the wine was being imported from France 'En Primeur', which meant people invested in it before it had been bottled.
"It meant people [would have] had a long wait before they realised their investment.
"In that time the money was shipped out of the country and the suspects left the premises, which meant we were always playing catch-up with the suspects."
Retired victims
World Wide Wine Investments had marketed itself nationally with brochures, a website and advertisements in the The Telegraph.
Investigating officers said the company had rented space in an office block in Milton Keynes.
Many victims were retired and had been cold-called by the firm and persuaded to invest up to £100,000 from their pension funds in some cases.
Officers say they are trying to trace the money they believe World Wide Wine Investments made in profits.
Det Sgt Wynn said: "One of the things we're looking to do is recover any assets or money under the Proceeds of Crime, because we'd like to restore that back to the victims."
Officers say the victims of the scam were spread all over the country and that more may come forward.