Milton Keynes plan to tackle illegal B&B for homeless rejected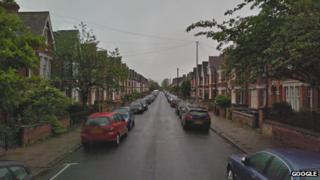 Milton Keynes Council's bid for help to tackle its illegal use of B&B accommodation has been rejected.
The Conservative-run authority scored low in the criteria for a government scheme designed to end a practice deemed "damaging and unlawful".
In June, it was among a small group of authorities with persistently high rates of B&B use invited to apply for special funding to tackle the problem.
The government said the bid was not innovative enough for funding.
Milton Keynes was one of the worst councils for keeping the homeless in B&Bs longer than allowed.
'Lowest possible score'
It claimed the government had "no concerns" with the quality of its bid.
But the Department for Communities and Local Government (DCLG) said: "Our innovation fund is to find new ways to tackle homelessness and this bid did not meet that criteria.
"The £20m fund is helping to protect some of the most vulnerable in our society and has already reached more than 12,000 people, half of which were rough sleepers.
"It is making a huge difference to thousands of lives by tackling rough sleeping head-on and protecting vital homelessness services across the country.
"In total, £470m is being provided for a number of measures, providing one of the strongest safety nets in the world against homelessness."
The scheme was introduced after ministers told the councils - including Milton Keynes - to "raise their game".
Documents obtained by the BBC outline why the council's application was rejected.
It was scored on a range of criteria set out by the department and achieved the lowest possible score on "match funding" - the money the council, or its partners, would commit to the proposal.
For "innovation" in finding new ways to accommodate the homeless, it also scored one out of five.
'Tried and tested'
There has been a dramatic rise in the number of Milton Keynes families being housed illegally in B&Bs since 2012.
By the end of June, 60 were in such accommodation longer than the six weeks permitted.
In a statement, the council said: "Our proposal was to assist us in accessing more private rental properties as that is the only area where we can secure additional housing for those in need.
"We accept that what we were proposing was something tried and tested rather than innovative, but it is what is necessary for our local housing conditions.
"Whilst disappointed that we did not achieve DCLG funding, we are still pressing ahead with the work to get more homes with the private rented sector as this is essential to address homelessness locally," the statement added.