Sharif Demirsay murder suspects re-arrested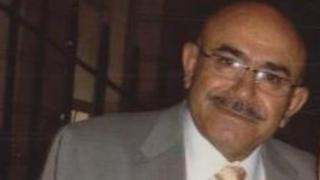 Four teenagers have been re-arrested over the murder of a grandfather during a robbery at his home.
Sharif Demirsay, 65, was stabbed in Kempston, Bedfordshire, on 14 May.
A 15-year-old, a 19-year-old and two 17-year-olds who were on bail have been taken into police custody on the basis of further evidence, a spokeswoman said.
Police said they were still offering a £10,000 reward for information leading to a conviction.
Mr Demirsay was killed and his partner injured when he answered the door to three men who forced their way into his home.
Earlier this month, jewellery taken in the burglary was found in a house in Bedford.