Bedford shopkeeper had injury 'consistent with assault'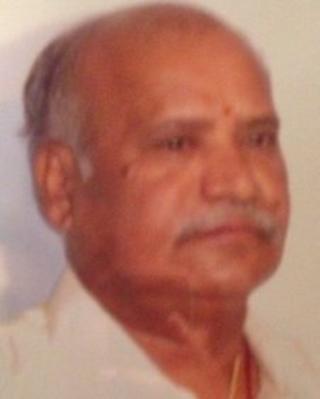 A shopkeeper, allegedly murdered by one of his staff, suffered "catastrophic" brain injuries, "consistent with an assault" a jury has heard.
Vairamutha Thiyagarajah, 56, was attacked in a flat above MK Food and Wine in Bedford in April and died four days later.
At Luton Crown Court Thilak Mohan-Raj, 25, who lived above the shop, denies a charge of murder.
He has admitted stealing a day's takings of £2,500.
Mr Thiyagarajah, known as Appa, lived in Bletchley, Buckinghamshire, but stayed above the Elstow Road shop because of long working hours.
The takings from the day before the attack were found in a drawer in Mr Mohan-Raj's room, the court heard earlier.
Prosecutor Michael Speak told the jury the defendant had been "disturbed or challenged" by Mr Thiyagarajah who was then attacked.
Mr Mohan-Raj told police that he heard a loud banging noise and found his employer face down on the floor with blood around his head.
Mr Thiyagarajah suffered "terrible" brain injuries and multiple fractures to the skull and facial bones.
"The injuries were deliberate, unjustified and catastrophic," he said.
The trial continues.