Rats infesting area near Luton shops and rail station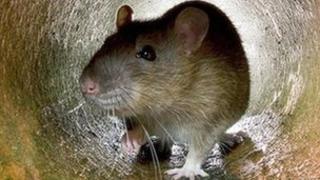 Pest controllers have been called to tackle an infestation of rats near the main shopping area and train station in Luton, a council has said.
Bury Park and Library Road, where there are several restaurants and take-away food shops, is the main area affected.
Callers to BBC Three Counties Radio said they had seen dozens of rats in the area in the early morning.
The borough council said it was keeping the area "clean and tidy" with the resources available.
Laura Church, head of business and consumer services at Luton Borough Council, said treatments used to deal with the problem took time to work.