Luton gunmen 'targeted' family's home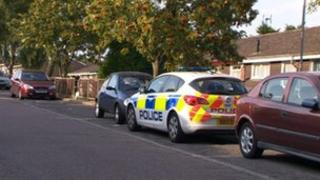 A shotgun has been fired in a "targeted" attack on a house in Luton just after a woman had put her children to bed, police said.
Two men rode off on a motorbike towards Crawley Green Road after the attack in Devon Road at about 21:00 BST on Wednesday.
Police said voices were heard before the sound of gun fire.
Det Insp Iain Morgan, from Bedfordshire Police, believed "specific people living at the location" were targeted.
"I am appealing to anyone who has information about this offence or who was in or near the area at the time and recalls hearing or seeing the motorcycle or the offenders before or after the offence," he said.
Police are not connecting the shooting to a recent spate of gun crime in the town.