Buckinghamshire care home worker jailed for 18 months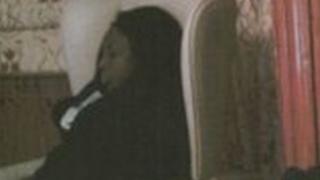 A woman photographed sleeping while on duty at a Buckinghamshire care home has been jailed for 18 months.
Managers saw Henretta Offae asleep in a chair at the Westlands home in Olney in 2011.
Many of the 19 elderly residents had been left for hours with no change of incontinence pads, Aylesbury Crown Court, sitting at Amersham, heard.
The jury found Offae, 41, of St Chad's Road, Derby, who had over stayed in the UK, guilty of 19 charges of neglect.
She was sentenced to 13 months for neglecting the 19 residents in her care and five months for gaining employment using false documentation.
Catalogue of neglect
The court heard she had over stayed her Visa period and had been refused leave to remain in the UK but was currently appealing that decision.
Judge Francis Sheridan described her conduct as cruel, lazy and unacceptable and said she cheated her way into employment and then cheated her way through employment.
He said this was not a one-off incident but was her modus operandi.
She had been asleep for 20 minutes during her night shift on 17 August 2011, the court heard.
Curtains were drawn, a heater was on and a television was blaring in the room where she was found.
Eleven bedside warning alarms had been disconnected, leaving vulnerable residents "abandoned", the court was told.
The prosecution described the case as a "catalogue of neglect by a care worker" and that Ofae had showed a "callous disregard" for people in her care.
The defence said she was not asleep and had merely closed her eyes, and it was "inconceivable" that she would sleep with managers close by.