Rachel Manning case: Boyfriend 'confessed to the murder'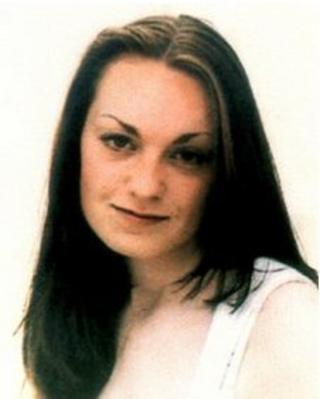 The boyfriend of a teenager killed nearly 13 years ago confessed to the crime, a prisoner has told a court.
The inmate, referred to as Witness 419, said Barri White admitted killing Rachel Manning, 19, while they were at Gartree Prison, Leicestershire.
Mr White, 32, was convicted of her murder in 2002 and served six years before being cleared after a retrial.
At Luton Crown Court, Shahidul Ahmed, 41, of Chestnut Crescent, Bletchley, denies Miss Manning's murder.
The court has heard she got lost after a night out in Milton Keynes in December 2000 and was found strangled at a golf course two days later.
Mr Ahmed's DNA was found on a car steering lock used to disfigure her face and it was "totally improbable" a hair found on her clothing was not his, the prosecution has said.
'Propped body up'
The prisoner, who is currently serving a life sentence for another murder, told the court Mr White confessed to Miss Manning's murder in 2005.
"I asked if he had really done it - between me and him. We started going into his story," he told Mr Ahmed's defence barrister, Michael Borrelli QC.
Witness 419 said Mr White also told him he had had an argument with two other men and that Miss Manning was upset with him.
"She was at a phone box making a call and he lost his temper with her," he said.
"In the phone box there was an argument and he said he strangled her. When he realised she was dead, he propped her up to make it look as if she was drunk."
Mr White then phoned his flatmate to get help with moving Miss Manning's body.
Witness 419 continued: "When his mate turned up with the van, he put Rachel's body in the back, with his flatmate helping. He said he drove round a bit looking for a place to dispose of it. He said he put the body on a golf course."
"There was a hand-print on Rachel's face so he used a steering lock to take it off her face by hitting her with it."
The prisoner, who is making a third attempt for parole from prison, said he was giving evidence because of his "conscience."
He said: "It ain't fair on the family of Rachel Manning."
The trial continues.