Boy's body recovered from River Ivel in Biggleswade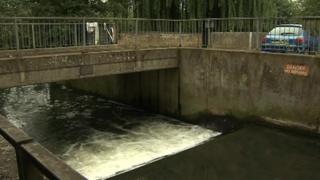 The body of a 15-year-old boy has been recovered from a river in Bedfordshire.
The body, believed to be that of a boy who went missing while swimming on Friday, was retrieved from the River Ivel, near Mill Lane, in Biggleswade.
A search was launched for the boy about 19:45 BST on Friday after a call from a member of the public.
The body has not yet formally been identified. The family of the missing boy has been informed.