Rachel Manning case: Cleared boyfriend's evidence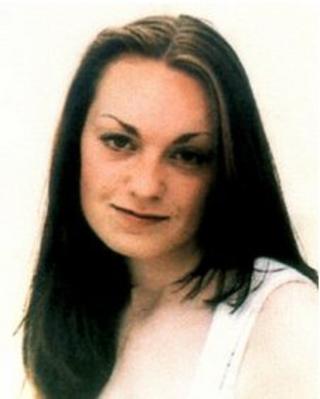 The boyfriend of a woman killed nearly 13 years ago has told a court he wishes he had not left her alone on the night she vanished.
Luton Crown Court was told that Barri White was cleared of Rachel Manning's murder after a retrial.
The 19-year-old's body was found at Woburn Golf Club in December 2000.
Shahidul Ahmed, 41, of Chestnut Crescent, Bletchley, Milton Keynes, has pleaded not guilty to murdering Miss Manning between 9 and 13 December 2000.
Mr White, 32, told the court he spent six years in jail for Miss Manning's murder before he was cleared.
"I wish I had never left her that night," he added.
Mr White also told defence barrister Michael Borrelli QC: "You are trying to put the case on me.
"I feel like I am on trial and it has been proved that I am innocent."
Hit 17 times
The shop worker's body was found in undergrowth, wearing the fancy dress outfit she had worn to a party.
She had been strangled and her face disfigured by being hit 17 times with a car's stop-lock.
Mr White said the couple had attended a fancy dress party on 9 December and then went on to a nightclub in the city centre until about 02:00 GMT.
Prosecutor Ben Gumpert asked him how drunk he was on a scale of one to 10 and he replied: "Seven or eight."
Mr White told his girlfriend to get a taxi home while he walked to a friend's home in Pencarrow Place, the court heard.
She later called him from a phone box to say she was lost, with Mr White telling her to wait at a DVD rental store, but she was not there when he and his friend turned up.
'Probably sexual'
They drove around the area three times and then, Mr White said, he went out on foot looking for Miss Manning.
On Monday he discovered she had not turned up to her new job.
He told the jury: "We started getting a little bit worried. We decided we would phone the police and report her missing."
Mr Gumpert said Miss Manning was strangled with a soft ligature in the early hours of 10 December 2000 in Milton Keynes.
Her body was then taken to the golf club, which is eight miles away, he said.
He added: "The prosecution's case is that she was murdered by Shahidul Ahmed, that he attacked her close to a telephone box in Milton Keynes from which she had just made a call, before driving her body to the golf course and disposing of it."
The impulse to attack her was "probably sexual," he said.
The jury was told a previous trial of Mr Ahmed earlier this year was "inconclusive".
The case continues.