Stevenage West housing plans withdrawn after 12 years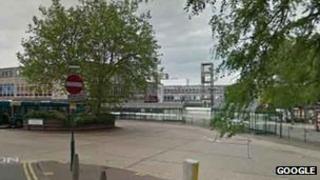 An application to build 3,600 homes in Hertfordshire has been withdrawn - 12 years after it was first submitted.
The proposal from Taylor Wimpey was opposed by North Hertfordshire District Council, but supported by Stevenage Borough Council.
The new homes were planned for the west of Stevenage and the A1.
North Hertfordshire Council said it would now look again to see if housing was appropriate for the area in its local plan.
The application was first submitted in 2001 and was followed by a decade of planning arguments between the councils, government and courts.
In June 2013, the government said there should be a new public inquiry, but the application has now been withdrawn by the developers.
Tom Brindley, councillor with responsibility for planning at North Hertfordshire, said: "We're pleased it has been withdrawn because it wasn't fit for purpose - it wasn't going to deliver the necessary schools, infrastructure or affordable homes or schools.
"This doesn't mean that nothing will be built there - it means that that application has been withdrawn.
"Currently it's greenbelt land and this land can now be reconsidered in the light of current planning policies."
John Gardner, councillor in charge of environment and regeneration at Stevenage Borough Council, said: "At a time when the country - and Stevenage - desperately needs more homes, the withdrawal of the applications for 3,600 homes and associated development to the west of Stevenage is a serious disappointment.
"We had hoped that this development might have received more support from both central government and some fellow local authorities in order to deliver this important scheme.
"We've got 7,000 people on our housing waiting list and the system has let them down."
The developers have been unavailable for comment.