Rachel Manning case: Shahidul Ahmed's DNA 'on steering lock'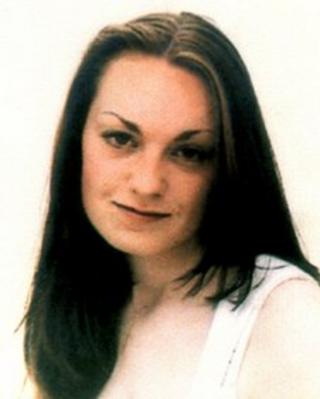 A man strangled a teenager and dumped her body almost 13 years ago - with a DNA "match" later found on a car's stop lock used to hit her, a jury has heard.
Rachel Manning, 19, became lost after a night out in Milton Keynes in 2000. Her body was found at a golf club two days later, Luton Crown Court heard.
The prosecution said she had also been hit with a stop lock and DNA found on it matched that of Shahidul Ahmed.
Mr Ahmed, 41, of Chestnut Crescent, Bletchley, denies murder.
The court heard Miss Manning's boyfriend Barri White was convicted of murder and jailed for life.
He had his conviction overturned in the Court of Appeal and he was acquitted at a retrial in 2008.
Ben Gumpert, prosecuting, said the couple had been to a party on 9 December 2000, and went on to Chicago's nightclub.
'Face disfigured'
Early the next day, the couple left the club and Mr White became involved in an argument and told his girlfriend to get a taxi home.
She later called him from a phone box to say she was lost, with Mr White telling her to wait at a Blockbuster store, but she was not there when he and his friend turned up.
She was reported missing on 11 December and her body was found at Woburn Golf Club the next day.
Mr Gumpert said Miss Manning was attacked "close to a telephone box", strangled with a soft ligature and her body dumped in undergrowth.
Her face had been disfigured with a stop lock, which was found 500m from her body, the jury heard.
A DNA profile was taken from the stop lock and almost 10 years later, in May 2010, Mr Ahmed's DNA profile was taken when he was arrested for an unrelated matter.
It was found to be a match for the steering lock, a fact which was not in dispute, Mr Gumpert said.
Mr Ahmed was living in Bletchley and was a restaurant worker at the Buckingham Tandoori, the court heard.
He got rid of his car eight days after Miss Manning's death.
The jury was told a previous trial of Mr Ahmed earlier this year was "inconclusive".
The trial continues.