Luton robbers steal car purchase money at gun point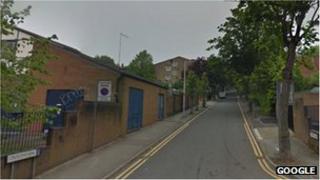 Armed robbers have stolen several thousand pounds from three men in Luton who thought they were about to buy a car they had seen for sale online.
The men went to Crescent Rise on Monday evening, where they expected to view a BMW 320.
Instead one of the two "sellers" threatened them with a black handgun, forcing them to hand over the money.
Det Con Thomas Hamm from Bedfordshire Police said the victims "genuinely feared for their safety".
The armed man was described as black, between 25 and 35-years-old, of slim build, about 5ft 7in (1.7m) tall and he wore a dark-coloured hooded top.
His companion was described as black, 6ft (1.8m) tall, in his mid-30s with a large build. He had covered his face with a black and white bandana.
Det Con Hamm said: "This was a terrifying ordeal for three men who thought that they were simply buying a car.
"Instead they were subjected to a frightening experience from two very dangerous individuals and they genuinely feared for their safety."
He is appealing for anyone who was in Crescent Rise at the time to contact police.