Millbrook Honda driver fatal crash: Inquest hears car rolled over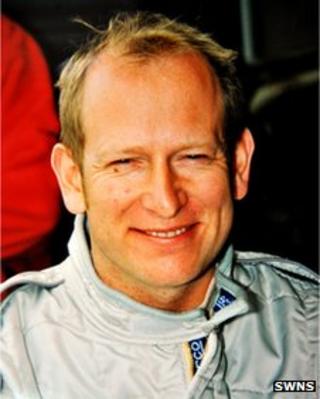 A driver was killed on a track used by BBC TV's Top Gear in Bedfordshire when the Honda CRV he was testing rolled over and crashed, an inquest has heard.
David Allan, 47, from Swindon, Wiltshire, suffered head injuries on the Millbrook Proving Ground, near Marston Mortaine, on 3 July last year.
Three men and a woman in the car who also worked for Honda were injured.
An inquest jury at Dunstable was told by Coroner David Morris that Mr Allan lost control on the Alpine circuit.
"The vehicle rolled a number of times and came to rest on the grass," said Mr Morris.
James Bond
Toxicology tests indicated that he had no drink or drugs in his system.
His doctor said Mr Allan, who was an experienced tour car operator, had been fit and healthy.
Nick Wignall, track controller at Millbrook, said Honda regularly hired the 700-acre site, which has 45 miles (72km) of road.
Top Gear regularly filmed at the site and it was featured in the James Bond film, Casino Royale.
Mr Wignall said drivers had to have a permit and be familiar with the circuit before they were allowed to drive.
Mr Allan was a "long-standing permit holder," he said.
He said the track was tested about four times a week.
Hairpin bend
Asked about a pothole on the circuit he said: "There was a small pothole, but it was not on the driving line."
The circuit Mr Allan was driving had a 55mph speed limit, with a 20mph limit on a very sharp hairpin bend.
Asked by Mr Allan's father, Geoffrey, why it was not obligatory to wear a safety helmet on the track, Mr Wignall said there had been a comprehensive safety review after the accident.
Robert Tremlin, Honda's product engineering manager at the time, said Mr Allan was testing a new model CRV that had undergone mainly cosmetic changes.
Mr Allan, who had worked for Honda for 26 years, was part of a team that had competed in the British Touring Car Championship in 2002.
Sam Tipper, a Honda spokesman, said: "David Allen was a popular and valued member of the Honda team - our thoughts are with his family."
The inquest continues.