Driver who left woman with dementia on bus not guilty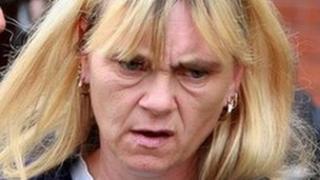 A council driver who admitted being distracted when she left an 88-year-old passenger locked on a minibus all night has been cleared of neglect.
Luton Crown Court heard Joan Cook, who suffers dementia, spent 14 hours trapped on the bus in a depot without food or water.
Susan McLaughlin said she "felt sick" when she found her still in her seat when she came in to work the next day.
Mrs McLaughlin, of Brunel Road in Luton, had denied neglect.
She earlier told the court: "I felt bad, I felt sick and I was shaking. I couldn't believe she was still on the bus."
Her job on the afternoon of 29 April last year was to collect two people from Hockwell Ring Day Centre.
Failed to check
She took Margaret Harkin home and Mrs Cook was three rows behind the driving position.
She told the court she found herself thinking about a lost child who had been reported missing on a radio bulletin and turned towards the depot instead of the woman's home address.
After completing her paper work, she got off the bus, locked it with Mrs Cook still inside and then handed the keys in at the office before going home.
She denied neglect, contrary to Section 44 of the Mental Capacity Act 2005.
Outside court one of Mrs Cook's four daughters, Ann Holloway said: "We are very disappointed. It seems an open invitation now to forget someone on board the bus because nothing will happen.
"Anyone can turn round now and say I am sorry I forgot."
Mrs McLaughlin's father Tom Stevens, who was in court for the verdict, said: "She lost her job over this and she is still stressed out by what happened.
"She won't leave the house. But we want to thank the jury."