Jury fails to reach verdict in Rachel Manning murder trial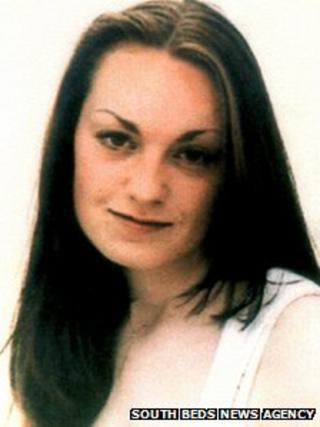 A jury has failed to reach a verdict in the trial of a restaurant worker accused of murder.
The body of Rachel Manning, 19, was found at Woburn Golf Club in Milton Keynes in December 2000.
She had been strangled and her boyfriend was wrongly jailed for the crime and served six years in jail.
Shahidul Ahmed, 41, of Bletchley, denied murder at Luton Crown Court. The jury has been discharged and the prosecution has asked for a retrial.
In 2002, Barri White was convicted of murder and his friend Keith Hyatt of perverting the course of justice. Both had their convictions quashed in 2007.
Shop assistant Miss Manning had been to a fancy dress party and a nightclub with Mr White when she walked off alone in the early hours of 10 December.
Her body was later found by workmen laying cable. She had been strangled and had suffered facial injuries.
Miss Manning's boyfriend Mr White was cleared of her murder after his case was highlighted by the BBC's Rough Justice programme.
Phoned home
He was told he would face no further charges in relation to the case.
The case at that time had been that Mr White had attacked his girlfriend at a phone box in Milton Keynes and strangled her.
Miss Manning had walked off alone to get a taxi but phoned her home in Wolverton from a call box at 02:43 and spoke to her flatmate to say she was upset.
The flatmate, Chris Gardiner, phoned her back but the call failed.
Ms Manning then phoned Mr White who agreed to meet her at a Blockbuster video store, where he and Mr Hyatt would pick her up.
'DNA found'
When they arrived at 03:13 in Mr Hyatt's van she was not there.
Mr Ahmed was accused of hitting Ms Manning with a steering lock and driving with her body in his car to the golf course where she was found.
DNA found on the steering lock was said to have matched Bangladesh-born Mr Ahmed, the court heard.
The lock was discovered by the road "on the direct route between the spot where the body was hidden and Shahidul Ahmed's home".
The court had also heard that Mr Ahmed, of Chestnut Crescent, Bletchley, Buckinghamshire, sold his car on 18 December 2002.
The jury had deliberated for 24 hours and 20 minutes at Luton Crown Court but failed to reach a verdict.