Rapist jailed for 1992 Stotfold churchgoer attack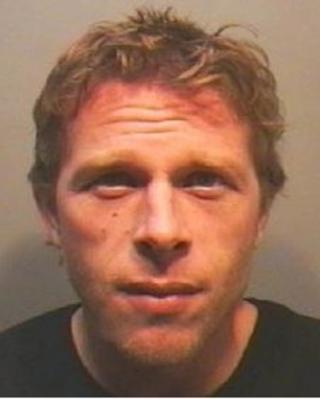 A man has been jailed for raping a woman at knifepoint as she walked home from church in a Bedfordshire village more than 20 years ago.
Daniel Borgers, 41, dragged his victim into an alleyway and attacked her on waste ground in Stotfold in October 1992, Luton Crown Court heard.
Borgers, of Scarborough, admitted rape and was given seven and a half years.
He was sentenced last Friday but could not be identified due to a court order, which was lifted on Thursday.
Borgers, of Napier Crescent, was arrested last year after his DNA matched one obtained from the rape scene.
Police obtained his DNA when he was arrested for a minor drugs offence in Yorkshire.
'No greater violation'
He hung his head and sobbed when the court heard he told the devout Christian woman: "Don't make any noise or I will slit your throat."
The court heard he repeated the words several times and she was "extremely frightened" that he would kill her.
Timothy Clark, defending Borgers, said his client had been using drugs and alcohol and coping with difficulties in his parents' marriage.
"My client knows he is to be punished and in fact he welcomes it.
"He is now a different man."
Judge Richard Foster told him: "I can think of no greater violation of a fellow human being than what you did to that lady on that Sunday evening.
"This rape took five minutes. That is a long attack.
"Five minutes must have seemed an eternity."
He criticised Borgers for claiming he felt remorse but only pleading guilty when the case came to court, offering no comment when interviewed by police after his arrest.
"The remorse of 20 years might have been better demonstrated by a full and frank admission at that stage," he said.
His victim, who is now in her 60s, was in court to watch him being jailed.
Speaking after the hearing, Det Insp Liz Mead said: "For the victim, this is the day she has waited for for 20 years.
"She has close friends and family and she has her faith; That is how she has come to terms with it."