Rachel Manning murder trial: Boyfriend's torment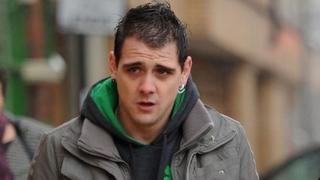 The boyfriend of a teenager found murdered in Milton Keynes has spent the past 12 years thinking she might still be alive if they had got in a taxi together, a court heard.
Rachel Manning, 19, was found strangled on a golf course on 12 December 2000.
Barri White, who was cleared of her murder in 2008 after serving six years in prison, told Luton Crown Court the episode had "ruined his life".
Shahidul Ahmed, 41, of Chestnut Crescent, Bletchley, denies murder.
The restaurant worker allegedly strangled her, dumped her body at Woburn Golf Club and then disfigured her face with a yellow steering lock.
The jury has heard Miss Manning and her boyfriend had been to a fancy dress party and then Chicago's nightclub in Milton Keynes until the early hours of 10 December.
Under cross examination, prosecution witness Mr White said he walked to a friend's house for a lift home and left Miss Manning, telling her to get a taxi.
In a heated exchange with Michael Borrelli QC, Mr White repeatedly said he could not remember certain details about the night.
"It's been a long time. I've tried to put it out of my head because it's caused me a lot of pain," he said.
Mr White told the court his girlfriend then phoned him at his friend Keith Hyatt's house to say she was at a phone box and was lost.
He said his final words to her was that he would meet her at a nearby Blockbuster in Mr Hyatt's van, and that she was drunk but had not seemed distressed.
Mr Hyatt drove to Blockbuster with Mr White and around an estate in Milton Keynes looking for her, without success, the court heard.
When asked to describe Miss Manning, Mr White said: "She was a nice girl, down to earth, wouldn't hurt a fly, fun to be with."
He agreed she was sensible, could be "feisty" and could stand up for herself.
They had their ups and downs but loved each other, he told jurors.
The jury heard that during one argument Miss Manning punched her boyfriend twice and cut her hand when she hit a wall by mistake.
Asked if she would "simply go quietly" if approached by a stranger, he said: "I'd hope she would stand her ground."
Mr Borrelli asked: "But she was capable of using violence with the boyfriend that she loved?"
Mr White replied: "Yes."
Mr Borrelli questioned Mr White on the couple's arrangements about getting home and said: "If you had not parted, she might still be alive."
Mr White replied: "Don't you think I haven't thought of that for the last 12 years? Maybe if I had got in a taxi with her she would be still here.
"All the ifs, you can't go on (like) this anymore."
Mr White, who was acquitted after a retrial, said what had happened to him had been a "miscarriage of justice".
He said he had not received an apology but was in the process of seeking compensation.
The trial continues.